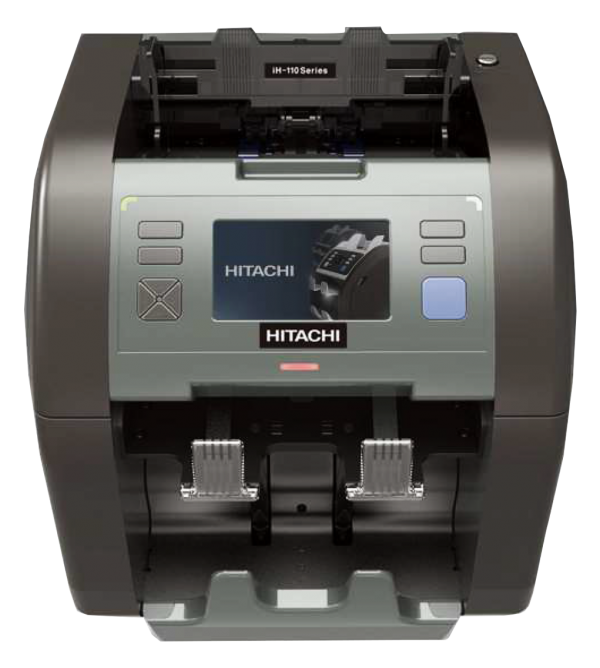 Hitachi IH-110
Specification for Note Counting Machine
Two pocket machine (1 counter + 1 reject).
 Mix denomination counting and total result
 Denomination sorting and making bundle from one denomination.
Mix currency counting and providing total value of each currency.
Auto currency detection without changing machine buttons.
 Displaying denomination counting
Can be programmed up to 80 currencies. (optional )

Dual CIS detect both sides of banknote
UV detection
Counterfeit detection by:
IR detection
MG detection
Ultra sonic detection

4.3 Inch touch screen.
Easy use and operation.
Dual user mode.
Optional connection to (computer – thermal printer – external display)
Optional USD serial number reading.
 Made in Korea
One year warranty includes spare parts.
Product Enquiry